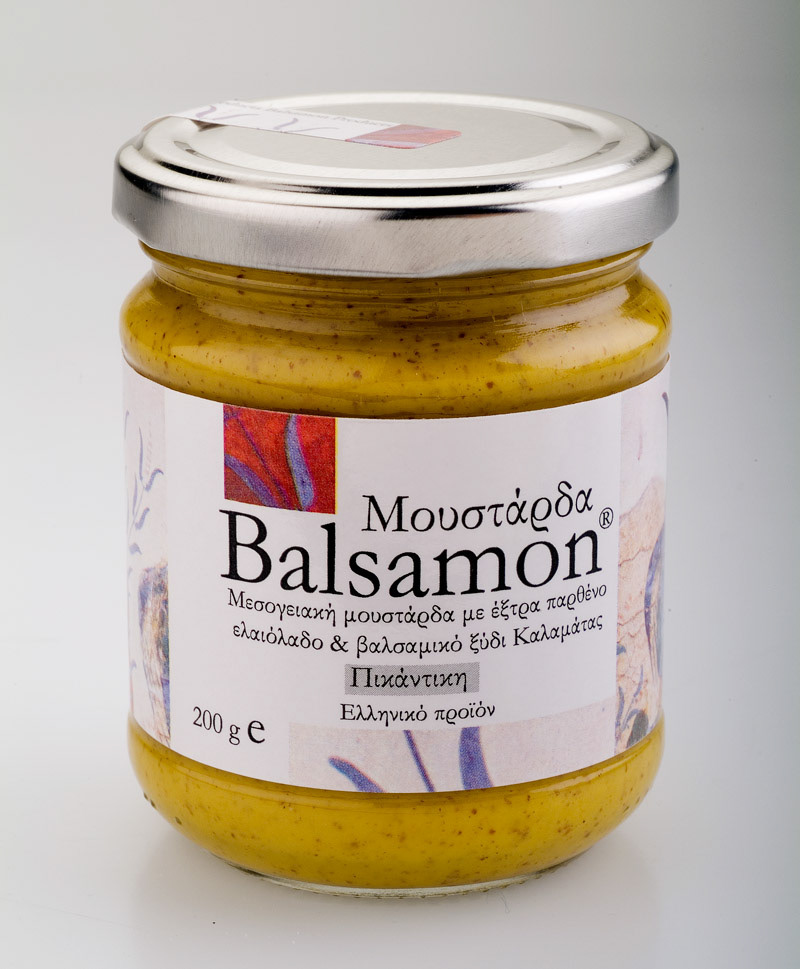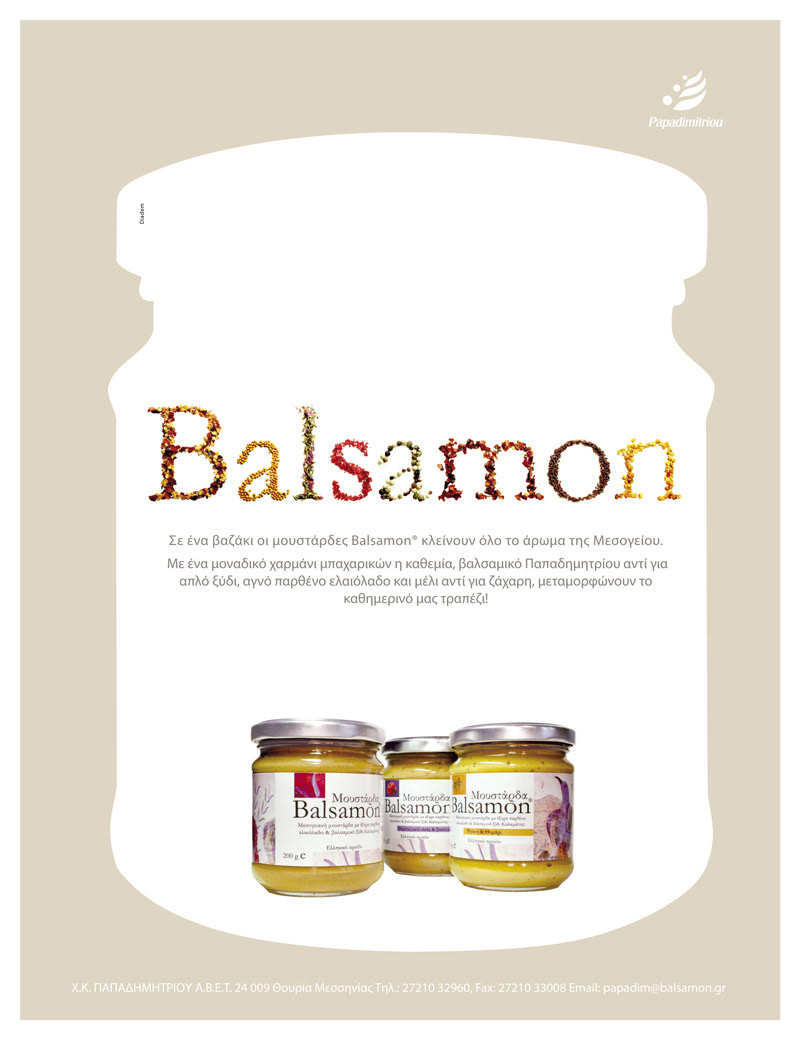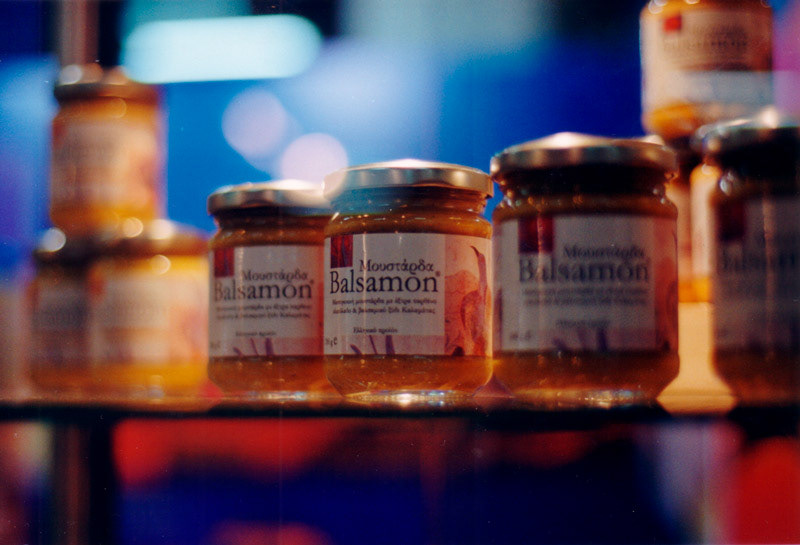 Balsamon is a gourmet mustard sauce containing balsamic vinegar, honey and Mediterranean herbs.
It was the time of the Olympic games in Athens then (2004) and my brief was to design "a niche packaging on an ancient Greek theme".... quite shivering news at first. Eventually I tried to escape the cliche using details of nature depicting Minoan inspired frescos. Typography was prominent using the Garamond typeface designed by Takis Katsoulides, in both Greek and Latin versions.
Second is the print advert we run on food press at the time. The text on the advert reads "one jar encloses all the Mediterranean aroma" so my intention was to highlight the Balsamon logo making the typography by hand, using the herbs contained in the product and then framing the composition using the shape of the glass containers by repeating it on the background.
The third photo is from the company's pavilion at the SIAL Paris 2006 food expo. The product was well received and it won three distinctions at the following international food fairs;
SIAL Paris 2004 – Mustards Balsamon: Trends & Innovations


The SIAL Committee selected the Balsamon mustards along with 50 innovative products that created new trends in the food industry as a completely new addition to the mustard category.



IFE London 2005 – Mustards Balsamon: Discover IFE

The IFE team selected 5 products – including the Balsamon Mustards – as the "Discoveries" for the year 2004-5.



SIAL PARIS 2006 – Mustards Balsamon: SIAL d'Or

The Balsamon mustards were selected as the nominees from Greece for the SIAL d'Or, presenting innovation and sales success for the year 2005-6.